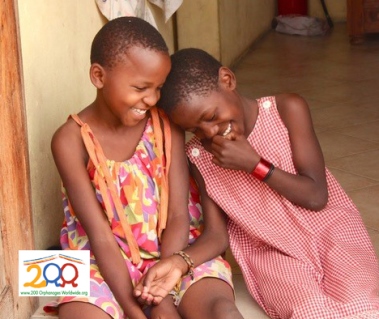 Help put the finishing touches on a brand-new home for
abused, orphaned girls, age 4-6, in Tanzania.

Every Dollar Makes an Impact!

-$7,500 needed to complete a security wall and gate to keep these precious girls safe
200 Orphanages is honored to partner once again with Mainsprings Tanzania to provide a warm, loving and safe environment to some of Tanzania's most vulnerable - 8 abused, and now orphaned, girls age 4-6 who have been selected to be the first residents of a brand-new Children's Home in Tanzania. The home will eventually house up to 50 girls, and the first children can move in as soon as the security wall and gate are complete.

The security wall and gate costs $7,500 and every contribution counts:
If 20 friends donate $31 a month for one year = $7,500
If 50 friends or family donate $150 one time = $7,500
One gift of $25 can help us purchase the materials to construct this gate.