---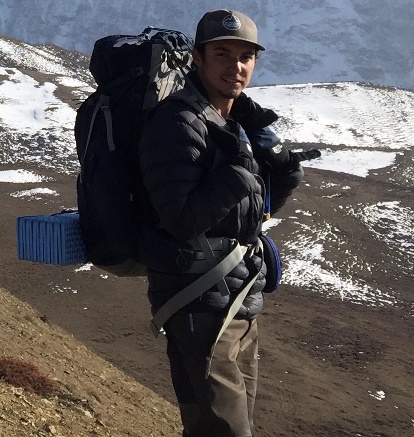 Alberto Trujillo
Hi! My name is AJ Trujillo. In the fall of 2017 I attended a 6 month Discipleship Training School with Youth With A Mission (YWAM) and was involved with Respect The Corners (RTC). Initially, I planned on my involvement with YWAM to be temporary. However, during those 6 months God not only drew me in closer, but He radically changed my heart and I was gripped for missions! Now I am going back into the missions field!

What am I doing
I am working to become a long term missionary! I will be attending a secondary course with YWAM called Foundations for Revival and Reformation! This course will be 9 months long and will give me tools such as bible training, Christian world view and communication skills. All while I will be trained as a CrossFit coach through RTC. Ultimately, this will increase my intimacy with Jesus and equip me to use my passion for fitness to reach people with the gospel!

What's next
After completing Foundations for Revival and Reformation I plan on heading Into the nations as a long term missionary. I will be going out as a CrossFit coach to infuse Christ's heart into my coaching style, while building relationships with the people I coach.

Where you come in!
You are a part of this! This is all possible because of the Lord's provision, your generosity. I ask that you prayerfully consider giving monthly with a recurring donation. This will help sustain my budget so that I keep my focus on the ministry!

• Note:
All credit card charge transactions will say "EquipNet" and not "YWAM"

If you have any question feel free to reach out! Ajtrujillo94@yahoo.com.