---
Business Mission International (BMI)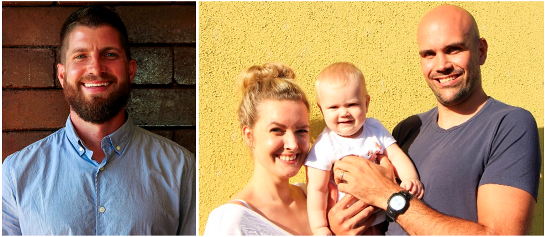 Business Mission International (BMI) was built on a calling rooted in God's desire to bring business and missions together. BMI will use traditional for-profit business as missions to help improve the lives of people living in poverty stricken communities across Uganda. The plan of BMI is to own and operate businesses focused on social impact that will empower, train & equip, disciple leaders, and transform the lives of individuals, families, and communities.

Matt Haakinson and Petter Algerøy along with his wife, Malene, and their 9-month old baby, Ariela, felt God's calling to Uganda to create jobs and change lives through business. Both Matt and the Algerøy's have developed compassionate hearts for the people of Uganda. It's this compassion that beckons them into unexplored territory, compels them, triggered them to leave budding careers in their respective professions as an accountant and lawyer, depart from secure surroundings, and move to Uganda to faithfully walk out God's calling on their lives.

In order for us to follow God's calling, we are asking for your support. We kindly ask you to prayerfully consider giving a donation that will go directly to funding our personal living costs here in Uganda. Our goal is to raise support for the initial 12-month period in the amount of $54,000 and we believe it's God's will for us eventually to sustain ourselves through the success of our company. If you'd like to know more information about our mission or specifics on the budgets we are fundraising for, please contact us and we'd be happy to answer any of your questions!