---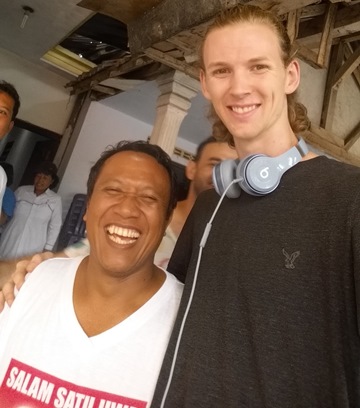 Caleb Gale
Hello my name is Caleb Gale, and I have a heart to see people get a real response from a real God. I love to see God breaking the lives and bring hope, healing, love, or whatever else the person in front of me needs. I believe that Paul was serious when he said that we can walk in the newness of life. And I love to see God do that.
I have spent time at Bethel School of Supernatural Ministry and I did mine DTS at Tokyo and now I'm serving with University of the nations in Bali. After that we plan to go back to YWAM Tokyo in a few years.
At University of the Nations Bali we will be going out into the slums and the red light district and the prisons to bring a God that brings real change in lives. And not only in loving the heart but also we will be teaching the kids skills necessary to get them ready for school. We want them to succeed emotionally, mentally and physically. The gospel is a holistic changed the life of a man or woman. And I'm excited to see that happen.