---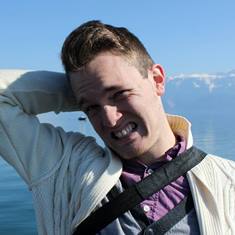 Connor Britt is a full-time missionary in Lausanne, Switzerland working with the organization Youth With a Mission. Connor's vision is to dedicate his life to the studying, teaching, and preaching of the Bible throughout the world both within YWAM and beyond the organization's walls.

He is currently working on learning the language in culture in the French speaking part of Switzerland, as well as studying the bible in order to be able to bring the Word to the nations. Though he spends most of his time serving within Switzerland, he also engages in mission trips elsewhere as God leads.
If you have any questions or would like to contact Connor, feel free to do so at: e.connorbritt@gmail.com.