---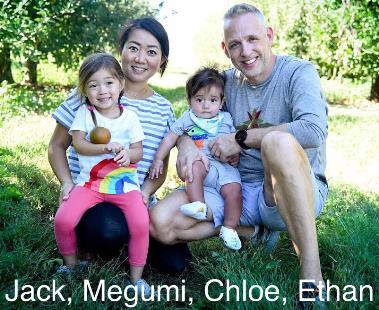 God is leading an initiative to reach the people of Japan. He loves the Japanese and wants to invite them into His family. He is sending Jack and Megumi, together with their children Chloe and Ethan, to deliver that invitation by sharing His story in a way that connects to them.
Team Adams will be moving to Kagoshima, Japan in December 2017 as missionaries and church-planters. Team Adams will begin expressing the love of Jesus through their Reach Out Ministries:
Serving single moms and their toddlers using English
Connecting with Jr. High/High School students using fun activities played in the U.S.
Providing meals and assistance to the elderly widows living alone
Responding to natural disasters in partnership with Crossroads Masters of Disaster Impact Group and Hope Force International
We are able to do what we do because of God's provision, your generosity! Prayerfully consider a monthly recurring donation. This will allow us to sustain our budget and give 100% focus to the mission.
Make checks payable to: Equipnet (NOTE: On the memo line of check, write: Equip2151)

Mail checks to: Equipnet International, P.O. Box 860, Alamo, CA 94507
All donations are tax-deductible.
If you have any questions or want to know more about mission, contact us at jamscommunity@gmail.com or visit our website at www.churchplantjapan.com.