---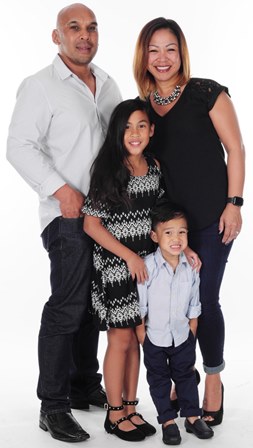 Jamie and Loy Lagang
Jamie and Loy, along with their children Kayla and Isaiah, have the privilege of serving with YWAM Perth, Australia.

Team Lagang will be involved with issues of human trafficking, prostitution, and slavery. They'll be learning about this industry and how to respond to human slavery (i.e. overview of human trafficking, dealing with demand, sexual abuse, pornography, etc.)

We are able to do what we do because of your generosity. Please prayerfully consider a monthly recurring donation. This will allow us to sustain our budget and give 100% focus to the mission at hand. All donations are tax deductible. For each donation, you will receive via email, a receipt for tax purposes.

Thank you for partnering with us in prayer and support and seeing lives healed and transformed.