ECCF is launching a multi phase community leadership project with a goal of improving the quality of life for the County's 750,000 residents. The three phase project will include;
Gathering community indicator data to assess the health of Essex County communities on various dimensions and presenting it on an accessible, easy to use public website.
Analyzing the data to identify and prioritize critical needs that can be addressed through collaborative efforts of the nonprofit, government, and private philanthropy sectors.
Ensuring sustainable funding to address those high-priority community needs identified through the project.
ECCF will commit its talent, resources, and energy to sustaining and managing the project over its life, but we will need the input, expertise, and financial support of others to achieve these goals.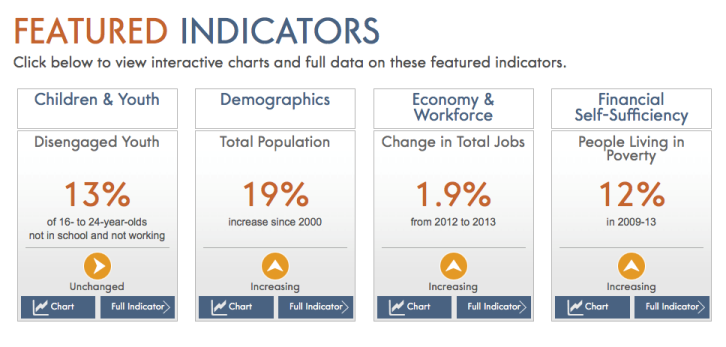 This image illustrates what we are planning to create. This example is part of the Delaware Community Foundation indicators website. See http://delawarefocus.org to get a full idea of what an Indicators project can offer in terms of assessment and strategic philanthropy.
Impact Essex County Fund is a fund at the Essex County Community Foundation. All donations are tax deductible. If you have any questions regarding your online donation, please contact us directly at (978) 777-8876 or email Michelle Pelletier at m.pelletier@eccf.org. Thank you!