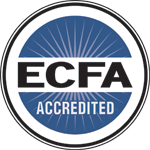 Thank you for supporting the Annual Prayer Summit. Your support goes a far way in enabling IPMI to pursue its mission of impacting lives and transforming nations through prayer. In addition to registering for this event, please see below other options that are available to persons wishing to support this event:

Making a donation:

To make a donation please visit the organization's Online Giving Form



Being a sponsor:

Corporate sponsorship opportunities are also available. For more information about Corporate sponsorships, contact us at 718-241-2162 or by email at support@goipmi.org.
Please select from the drop down box the desired number of registrations for this event and include in the additional comments section the names of persons attending the event if more than one person registered for the event. Please also use this section for noting sponsorship support for this event.
If you are unable to register for this event using this online form for any reason, please download the Online Registration Form.
Completed form with check or money order can be mailed to us at:
Intercessory Prayer Ministry International
P.O. Box 360-356
Brooklyn, NY 11236
If you have questions regarding your online payment, please contact us at (718) 241-2162 or by email at support@goipmi.org.