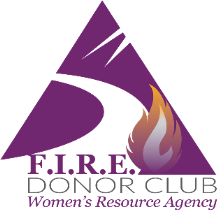 Join the Women's Resource Agency's FIRE Donor Club to Fearlessly Inspire Results through Empowerment for women and teen girls in El Paso County.

If you have any questions regarding your online gift, please contact the office at (719) 471-3170 or email us at tphipps@tessacs.org.
If you wish to make a donation in a different amount, please click here to go to our standard donation page.