Your gifts are vital to Union Springs Academy (USA) and our students. Thank you for your generosity!

Giving to USA is quick, easy, and secure using this online system. If you have questions on how to make your gift, call us at 315-889-7314 or e-mail development@unionspringsacademy.org.
You can also mail your gift by mailing this gift information card along with your check to:
Union Springs Academy
Attn: Development Office
P.O. Box 524
Union Springs, NY 13160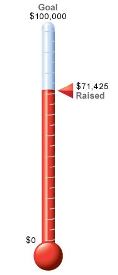 USA's annual Student Aid Campaign kicked off on November 20th and will continue until January 31st. Thanks to the generous hearts of our alumni, former faculty, and the generous community the campaign has so far raised $71,425 towards our $100,000 goal by January 31, 2017!

Please consider a gift to help us reach our goal! All gifts received before December 31st at 11:59 pm online will count toward your 2016 giving. USA is a 501c3 tax exempt organization with 100% of your donation is tax deductible. Thank you!