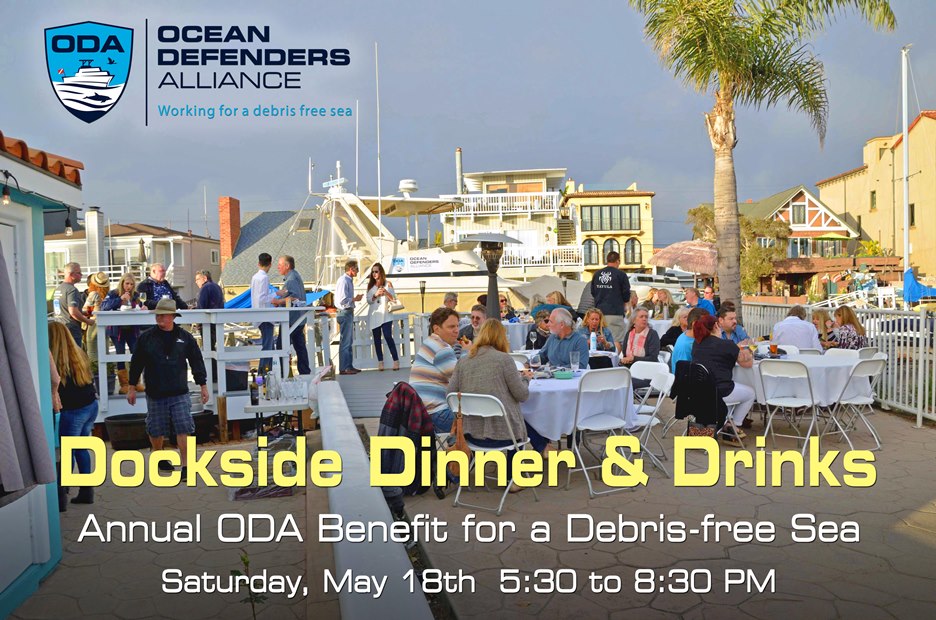 Dockside Dinner & Drinks
Annual ODA Benefit for a Debris-free Sea
You're invited to join us on:
Saturday, May 18th, 2019
5:30-8:30 P.M.
Tickets:
$40 per person
$70 per couple
*If you are purchasing tickets for anyone in addition to yourself, please type their name(s) in the Comments Box below.

If you can't attend, we will miss you! Please consider making a donation instead.
Fun things happening at the Dockside Dinner & Drinks:
Delicious vegan dinner
Wine and beer
Free gifts
Live music
Climb aboard the LegaSea for a tour
Meet the divers and crew
Raffle to win prizes
If you prefer to mail a check, please send to:
ODA, 19744 Beach Blvd., Box #446, Huntington Beach, CA 92648
If you have any questions regarding your online gift, please contact us directly
at (714) 875-5881 or e-mail us at donations@oceandefenders.org.