---
Annual Alliance-Builder Awards Dinner
Tuesday, September 26, 5:30-8:00

Grace Place
637 S. Dearborn, Chicago, IL
COVID Note: Event will have limited in-person seating, plus remote livestream. See here for COVID safety protocols. Let us know your accommodation needs.
Honoring union and community activists that are building effective alliances for racial, social, and economic justice.
2023 Award Winners:

Curtis Harris, Chicago ADAPT
Jackson Potter, Chicago Teachers Union
Barbara Pritchard, Institutional Rescue & Recovery Coalition

---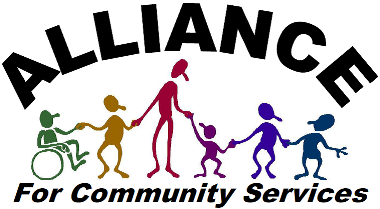 Honor awardees and show your support with a message/ad in the program book.
**Program Book deadline: September 20th.**
Send print-ready display ad
(.jpg format preferred) to
info@AllianceForCommunityServices.org
or call
(312) 535-3697
for more options.
Reserve your in-person seats, pay for your program book message, or make your donation to this annual event with this form. Checks can also be sent to "Alliance for Community Services"
1442 W. Pratt, Chicago, IL 60626
---