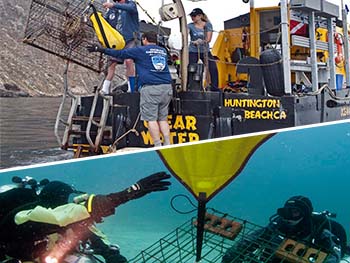 Your donation today will fuel positive action for the oceans.

Our volunteer crews defend all forms of marine life: plants and ecosystems, mammals and fish, crustaceans and birds. Whales are being entangled in ghost gear at an alarming rate - they need your help!

They'll have better odds of survival because you cared enough to help protect their salty home! Thank you for partnering with ODA in this life-saving work.
If you prefer to mail a check, please send to:
ODA, 19744 Beach Blvd., Box #446, Huntington Beach, CA 92648
If you have any questions regarding your online gift, please contact us directly
at (714) 875-5881 or e-mail us at donations@oceandefenders.org.