For either type of gift below, if you wish, we can send a notice of your gift to your Honoree (for a Gift in Honor) or the next of kin / anyone you designate (for a memorial gift). Simply include the recipient's name and address AFTER the name of the person being honored or remembered (in the Comments field below).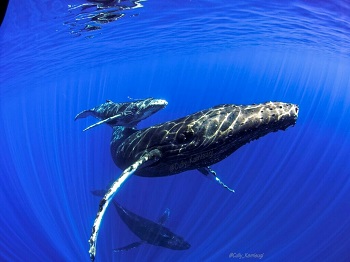 Give a Gift In Honor
There are many reasons for you to make a donation--to help people and the oceans--in the name of a loved one, friend, family member, or coworker!
Imagine the possibilities! Whether it's a birthday, anniversary, wedding, graduation, or "just because": Your celebration of a person or event can also help the oceans and people with serious medical challenges.
Make a Memorial Gift
A donation made to Sea Inspiration in memory of someone you love is a remembrance that will make a long-lasting impact for our vital oceans and for many healing adventures for people in need.
If you have any questions regarding your online Tribute gift, please contact us directly at (800) 399-9070 or e-mail us at donations@seainspiration.org.
If you prefer to mail a check, please send to: Sea Inspiration, P.O. Box 8202, Honolulu, HI 96830.
Thank you for your support of healthy oceans and
healing adventures for people through Sea Inspiration!