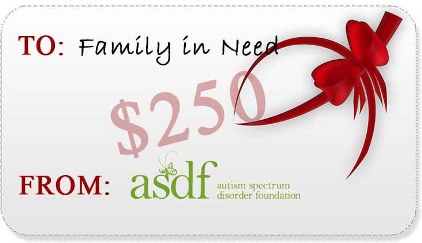 Holiday Gift Cards bring hope and joy to the families who receive them.
If you have any questions regarding your online donation, please contact us directly at (877) 806-0635 or email us at contactmyasdf@gmail.com.


ASDF is recognized as tax-exempt under section 501 (c) (3) of the Internal Revenue Code. Your donation is TAX DEDUCTIBLE. Our EIN #20-8820570.