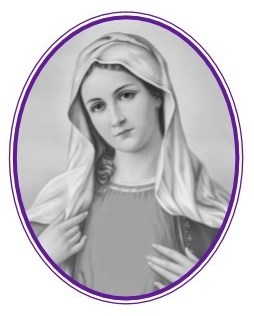 While we remember Our Lord's Holy Passion during Lent, let us also remember Our Lady, who never abandoned her Son. She too never abandons us, and for that we are blessed.

Lent is a time to say "Thank You" to Mary for her love for us and for the miraculous graces she bestows in our lives. Our Lady of the Miraculous Medal promised her help to us in all of our troubles and concerns -- if only we would come to the foot of the altar and ask for her help.

When you ask for Mary's help by submitting your Lenten Prayer Intentions, they will be placed at Mary's Altar in the Shrine. There, they will be fervently remembered by our entire Miraculous Medal Family for the entire 40 days of Lent.

In the Lenten spirit of almsgiving, also consider sending a Lenten offering in Mary's name so that we can continue to spread devotion to Our Lady of the Miraculous Medal, and her Son, Jesus.

Thank you.