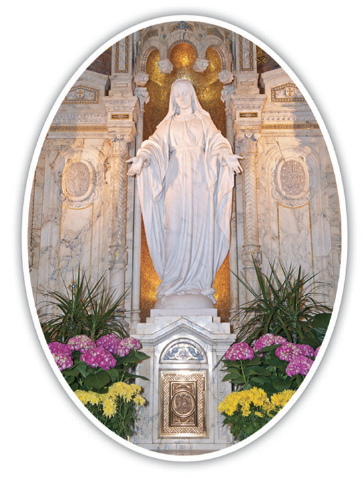 RENEW YOUR DEVOTION TO OUR LADY IN 2022
Your generous gifts are such a blessing and make such a tremendous difference.
Because of you, Mary's Shrine is a place of comfort and healing. It is a refuge in times of trouble and a haven in times of chaos. You help us bring the power of the Miraculous Medal to countless people around the world.
Please give generously.