2019 Annual Solemn Novena
November 18 through November 26, 2019
Theme: "Confession: The Gift of the Sacrament of Reconciliation"
Send your intentions today! They will be placed at the foot of Mary's Altar at the Miraculous Medal Shrine during this powerful time of prayer.
Click here for more information about the 2019 Annual Solemn Novena.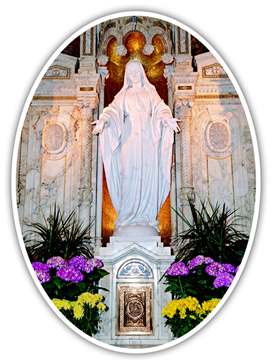 2019 SOLEMN NOVENA
In Honor of Our Lady
of the Miraculous Medal