---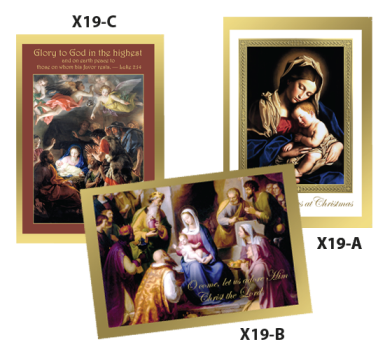 When you share Christmas Spiritual Gift Cards with loved ones, you enroll them in our daily Masses, prayers, and intercessions for an entire year -- from this Christmas until next Christmas day.

In gratitude for your Christmas offering to CAMM of $100 or more today, you will receive a special Miraculous Medal that has been touched to a piece of the cloth from the actual chair in Paris where the Blessed Mother sat when she appeared to St. Catherine Labouré. Mary's powerful intercession will be with you or a loved one when the medal is worn and Our Lady of the Miraculous Medal is called upon: "O Mary, conceived without sin, pray for us who have recourse to thee."

If you would like to order additional cards, please click here to visit our Gift Shop or call 1-800-523-3674.
---