Amanda Hopkins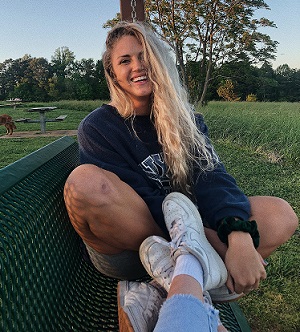 Hello ! My name is Amanda Hopkins!
I am currently a full time missionary with Circuit Riders (CR). I am 21 years old from Lawrenceville, Georgia. I grew up in the church my whole life but it wasn't till a few years ago that I fell in Love with Jesus and realized the true urgency of the Gospel. I joined Circuit Riders fall of 2019 and I am so thankful to get to serve as part of an organization that actively shares the Gospel all across the world.
Circuit Riders is a non-profit organization empowered by YWAM to reach our generation to live and love like Jesus. We are a collaborative grassroots movement gripped with the desire to see the lost saved, the saved revived, and training everyone along the way. CR operates in many different capacities, empowering student leaders and ministries on college campuses, hosting national university tours and discipleship training schools, mobilizing outreaches in the city and the nations, and much more.
I have a passion to see this generation wake up to the reality of the cross and walk in the true freedom that is a life surrendered to Jesus Christ. As a missionary with Circuit Riders I will be focused on pioneering the movement of CR throughout Europe. We will be building relationships with university students, evangelizing in cities, discipling students that we have met in previous years, and hosting worship nights all across the European nations.
Due to the full-time nature of this ministry, I'm able to spread the Gospel to college campuses around the world because of the generosity of others. As Circuit Rider, I am looking to raise monthly support in order to cover costs of living and to make this mission possible.
I want to thank you in advance for your support, financially and in prayer. It takes a team to reach a generation and it is an honor to partner with you.
Amanda