Ben Birdsong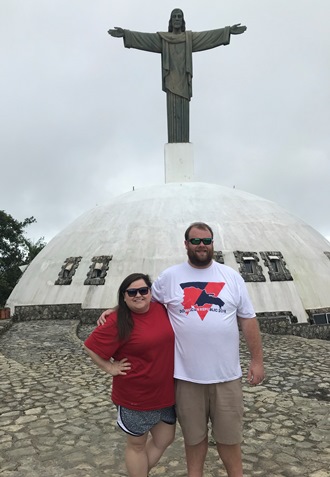 Over the past fourteen years of serving in student ministry, God has been opening my eyes to missions and the needs for ministry around the world. Here in the United States, we are very well resourced and equipped to effectively teach and study God's Word, yet around the world, Christians and pastors are not nearly as well equipped to study and share God's Word.
In all of the places that I have been on mission over the years, I kept finding myself back in Puerto Plata, Dominican Republic with Until They Know Ministries. My first trip was my cross-cultural ministry class at seminary, where I was able to lead a pastor's conference. I have also been able to lead student teams to serve in Puerto Plata over the years. Through these trips, God began to show me the great need for effective and sustainable ministry in this city.
Through serving with different missions' organizations, I began to see the importance of doing missions in a way that was community-driven, relationship-based, and sustainable. Until They Know is a ministry that is seeking to faithfully serve people, promote unity, and share the gospel in Puerto Plata.
I am excited that God has opened the door for me to serve in full time ministry as a missionary with Until They Know!
My role will be serving as the Pastor Development Director. I will be working alongside our executive director, Brad Jenkins, to design, launch, and lead a Bible institute to train pastors in Puerto Plata. We will be seeking to train pastors in theology, Biblical studies, leadership, and church planting. I will be going back and forth between Birmingham and Puerto Plata.
My heart's cry is that these pastors will be equipped and empowered to effectively communicate the gospel and to lead people in their communities to unite together to impact their world with the gospel.
As I fully step into this calling, I will be living on financial support. I am trusting God to lay it on the hearts of those who He wants to partner in giving with me.
I will need the help of monthly supporters who will assist in playing a part in the great commission by allowing me to "go and make disciples."
Would you prayerfully consider partnering monthly with me?
If you don't feel led to give monthly, I also have some one-time donation needs.
No gift is too small--every dollar, monthly or one time, goes to help play a part in where He is calling me.
The work God is going to do through this can't happen without the support of people like you and I am so grateful each of you playing a part!!
You can find more info on Until They Know at untiltheyknow.org.
If you have any questions and want to reach out to me, feel free to email me at ben@benbirdsong.com.
God Bless You,
Ben