---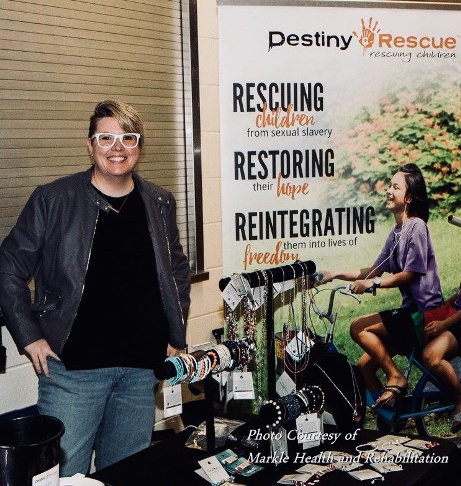 Brandi Johnson
Hello, friends! I have recently joined the Destiny Rescue team and will serve in Cambodia. Destiny Rescue is a non-profit Christian organization that aims to rescue, restore, and reintegrate children who have been trapped in sexual slavery. Our goal is to end sex trafficking in our lifetime. It's with your support that we are able to be a part of this fight.

In October of 2017 I was part of team that saw firsthand the evil of child sex trafficking and how God is healing in the lives of these beautiful young people that have been rescued. While on the trip I felt God's call to step-up my role with Destiny Rescue.

With your support we can continue the rescuing, restoring, reintegrating and ultimately put an end to child sexual exploitation and trafficking.

If you have any questions or would like to connect in anyway, please shoot me an email at crazysnobal@outlook.com.

Thank you!