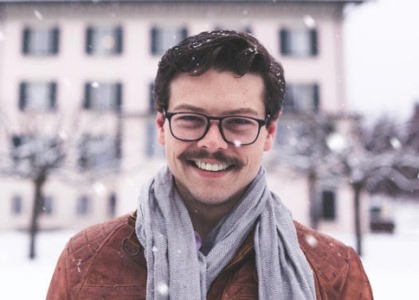 Brandon Verna
Brandon Verna is a full time missionary through Youth With A Mission based out of Lausanne, Switzerland. "YWAM" for short, is a nonprofit missional organization that has over 600 locations worldwide. YWAM finds its primary mission to train and equip young people for a fulfilled life in Jesus Christ. Through its mission statement, "knowing God and making God known," it participates in constant evangelism worldwide, ending Bible poverty, relief aid to areas in need, and community development.
YWAM has a rich heritage of reaching the lost and discipling the Church as it continually pioneers new and impactful ways of spreading the Kingdom of God on earth.
I consider it a privilege to serve God and people through full time missions and take part in making Jesus known worldwide. I am a full-time volunteer missionary with Youth With A Mission. As a missionary I raise my own financial support from a network of friends, families, and churches that believe in what I do. All donations are tax deductible for USA citizens and you will receive a tax receipt for each donation. I cannot do what I do without the loving support of many people. Thank you for partnering with me. If you have any questions please send me a message at brandon.verna@ywamlausanne.com.
Blessings,
Brandon