Hi, my name is Bryce Varghese, I am from Yukon, Oklahoma.
In the beginning of 2018, it was my prayer and desire to serve God in places I have never been to and with people I have never met. One of my good friends, mentioned Circuit Riders to me and explained that what they did and it was exactly the prayer I was asking of God.
In September of 2018, I was accepted to go on Carry The Love 2019 as a musician for 5 months; January through May. I didn't have much experience with the mission field Circuit Riders worked in, but I had full confidence in the Lord that He would provide every single step, and He did!
Tour changed my life, inside and out. I was able to share and live the gospel 7 days a week with some of the most anointed brothers and sisters in Christ, and be a part of worship nights and usher in the presence of God on campuses and churches across America. We saw students understand the simple gospel of Jesus and experience His love, grace, and supernatural power. It opened my eyes and moved my heart to where I knew the Lord was calling me to full-time missions work and I want to follow through with what God has called me to.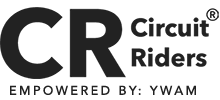 This October, I will be moving to Huntington Beach, CA and will be joining Circuit Riders to be trained and sent out to mission field; college campuses, universities, high schools, and on the streets to reach and save the lost through Jesus, revive the saved, and to empower and train leaders!
In this next season of my life, I'm looking for those who would be willing to partner with me in prayer and in one time or monthly donations; investing in what the Lord is doing in my life and across universities in America and the world.
Who are Circuit Riders?
Circuit Riders is a missional community based in Huntington Beach, California. Our mission field is our generation. We want to see evangelism trend in America. A Jesus movement is coming to America and it has already begun. Together we have built several missions platforms, projects and campaigns to empower & train leaders, activate every believer, and inspire our generation to love like Jesus. Circuit Riders is empowered by Youth With A Mission.

http://www.crmovement.com/