---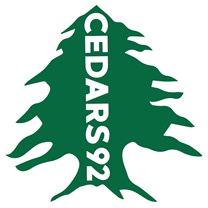 Andre and Eliana Ciobani provide pastoral care for a team of 25 youth ministry workers in Lebanon. They serve front-line national ministry leaders through on-the-ground, "life-on-life" counsel, encouragement, spiritual direction, mentoring, team and leadership development, and spiritual retreat facilitation.

Andre spent 18 years in the manufacturing industry, most recently managing a group of training and development professionals. He earned a Master's degree in Management and is a Certified Professional in Learning and Performance. Eliana earned a Master's degree in Occupational Therapy, and served children and their parents through in-home and outpatient therapy. She is a certified spiritual director, offering spiritual formation, soul care and retreat facilitation.

They served together in church planting and humanitarian ministry in Romania in the 1990s, and are honored to serve again in missions in a region undergoing historic crisis and change. They are proud of their two grown daughters and their sons-in-law, and are celebrating 31 years of marriage.