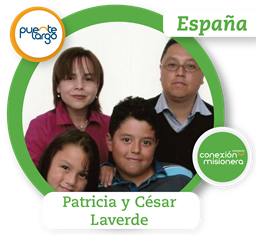 César and Patricia live with their two children in Alicante, Spain. They started their mission supporting the work of a local church over the course of two years, thus learning a tremendous amount about ministry and Spanish culture. Ten years ago God guided them to start a congregation named "Brotherly Love," which they pastor together.
One of the strategies that the Lord has given them to reach people is through social service. They have held various campaigns where they have given out food and other items to people in precarious conditions.
Pastor César and his family continue to grow in the call that God has given them, in spite of the difficult situation in the country. They have seen God sustain them in His mission.