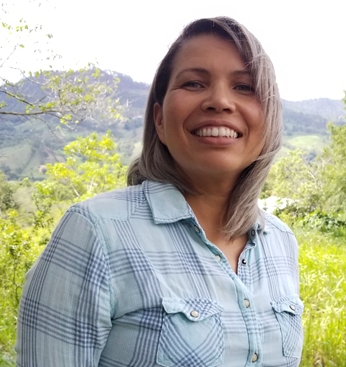 Damaris Rojas
I am a native Dominican, but lived in Florida where I worked for the health department as a family support worker. Later, I worked as a psychiatric coordinator in a mental health center with children and their families who experienced trauma.
Seven years ago, the Lord provided a way for my husband and I to come to the Dominican Republic. We knew the Lord would lead us to be able to serve in the Dominican community, and He guided us to start working at an organization helping American families. We served for 4 years, and after careful prayer, I have seen the Lord move me in a different direction where I can satisfy my passion to personally serve within the Dominican community and my own culture.
I am now working with Fight Ministries (Freeing Individuals from the Grasp of Human Trafficking). The Dominican has the third fastest growing rate of human trafficking in the world and there is currently no safe house for rescued individuals to be placed. The need is especially great for minors rescued from the sex industry. I am excited to be a part of creating a safe place for these girls where they will be able to detox, receive intensive therapy and hear about the grace of Jesus. They will have the opportunity to create a healthy lifestyle by learning life skills to live independently and ways to provide a stable income outside of the sex industry.
I will be working as the Residential Supervisor. I will be responsible for overseeing the development and implementation of the program, as well as providing support to direct care staff. I will meet with the counselors, teachers, and house staff to continuously build individual plans to meet each girls' needs. This role suits me well, as I know the language, culture, and people of the Dominican Republic and can serve as a liaison for the American staff and Dominican clients we serve.
Thank you for partnering with me to save girls from human trafficking and for giving them an opportunity to know Jesus and experience a renewed life in him.