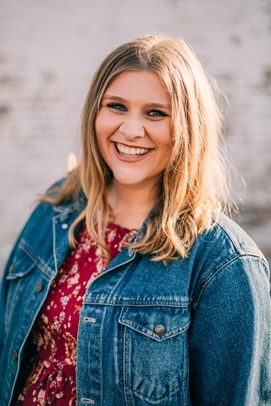 Emily S. Schoenleber
Hi! My name is Emily! After a few years of working with YWAM internationally in the South Pacific, I have moved to Huntington Beach, California!

I am based here in Huntington Beach with the Circuit Riders, a branch of YWAM seeking to reach the United States of America with the gospel of Jesus! We seek to inspire a generation to love like Jesus and see a shift in our nation and the nations of the earth.

We do this in a few ways. One is running catalytic trainings in the summers for a few weeks as well as a few months in the fall. Another way we do this is through a university campus tour called Carry the Love. Every year we send teams across the nation carrying the message of the gospel, walking in the love & freedom of Jesus. People are getting healed, saved, set free, and filled with a desire that Jesus really would be made famous in our generation and that we would see a third great awakening come to the United States of America. But it doesn't end there! We believe that Jesus commanded all of us to go, and all we do is unto mobilizing another wave of missions that every tribe, tongue, and nation will know Jesus.

Even in the face of division, deep issues, and problems that seem like they can never be solved the message of Jesus still remains: THERE IS HOPE! And this is a message that the people in our nation are longing to hear! I have had the immense privilege of serving the Lord in various nations in the earth but what a privilege it is for me to come and serve my generation in my nation to see God be glorified in our country!