Frazer & Megan Grotberg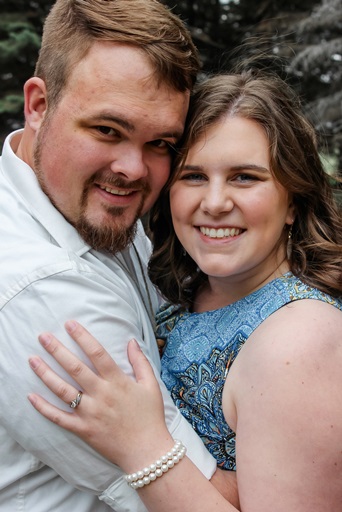 Dear guest,

Thank you for choosing to look into LivingJoy Ministries! We hope that in one way or another you are blessed by hearing our earnest heartfelt passion for our ministry. Here is an overview about us, our ministry, and our ministry needs.
Frazer Grotberg was born and raised in the plains of North Dakota where his family ran an agriculture operation. With an artist's soul and a deep passion for the well-being of the vulnerable he spent many days on the farm gazing at the horizon hoping to spread his wings and land in a place where his passion belonged. As he went through his teen years he experienced loneliness and did not know how to open up about the deep things he felt inside. He realized there were many around him who felt this way and that he could help. As he learned to open up he also heard about the problem of abuse and he was stirred with compassion for those in the world who have been trampled upon. He longed to see them healed and restored. As an adult Frazer learned that people are bought and sold globally even for sexual abuse and it stirred his compassionate heart to take action. Now in his mid-twenties he has chosen make his life's work a ministry to the abused. He is on fire with a plan to use his creative, intuitive gifts to prevent cycles of abuse by sharing a message of value to vulnerable people, especially youth.
Megan (McCalmont) Grotberg came from a vastly different background. She was born and raised in the serene, beautiful mountains east of Pittsburgh, Pennsylvania. The middle child of five, Megan learned how to look both ways and see either side of people's perspectives. A peacemaker at heart and a genuine listener, Megan approached home life and work with an earnest desire to see the people around her and truly know and care about who they were. Moving far from home and embracing the Midwest culture has been a challenge that she has accepted willingly and courageously. She has remained true to her roots while accommodating others differences with grace and excellence. In her God-given gift for other-focus she created the idea for our Treasure Room outreach which invites young people to come in, rest and hear about their value. She intends to become a mentor to young women, teaching them how to see themselves with value.
Megan and Frazer and their two precious children Phoenix and Ferryn are stepping up to love the world around them with their unique gifts. Together they are building LivingJoy Ministries. LivingJoy has a number of developing aspects focused on community outreach to the vulnerable. The outreach they are currently focused on is a safe coffee and snack parlor called Treasure Room where the idea of love and value will be portrayed in the kindness of the service and on the artwork of the room. They are also developing community relations and finding ways to engage the community by creatively touching the hearts of both people who need to take action and people who need to hear they are valuable. Through teamwork with local organizations of similar purpose, genuine ministry and intentional connection with the hearts of the people around them Megan and Frazer seek to see people freed twice. Freed from vulnerability to slavery and abuse and free from the binds of the enemy by accepting Christ.
Megan and Frazer are setting out to make LivingJoy ministries their everyday work. They believe that not only does their work have value, but their time and energy as well. They want to give their very best to those who are in desperate need. Therefore prayer and financial support are crucial to their success. Prayer support means joining Megan and Frazer in the real battle against the evil in this world: the spiritual battle. The enemy has strongholds of deceit and degradation in the lives of the abused that need to be fought on our knees. Every single prayer warrior who joins them on the battle lines is every bit a part of their ministry as Frazer and Megan are. To be a healthy stable family with emotional and physical health it is important that Frazer and Megan are backed by a reasonable and effective salary. It is crucial for the practical success that they are able to live in a healthy environment where they can achieve the family stability and rest and recuperation they need. Thus they are inviting any who want to join their compassionate team to join them as financial and prayer partners to help resource them to make the most difference in their ministry while taking care of their precious family and to wage prayer war on their behalf.
Thank you earnestly for your interest!

Sincerely, LivingJoy Ministries