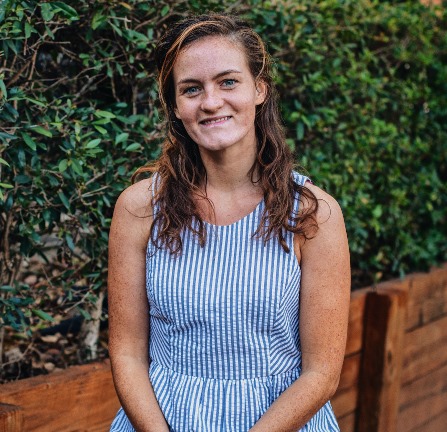 Gretta Coates
Hi! I'm Gretta Coates and I'm from North Carolina and has been serving in Brisbane, Australia since the Fall of 2018.

I grew up on the mission field in Central America and poured over missionary books and stories throughout my growing up years and always knew that I wanted to be a missionary! However, after I graduated high school, I started a photography business instead of pursuing college or mission work (other than short term missions trips which I did about once a year). In 2016, I spent 5 months working in a refugee camp on the island of Lesvos, Greece working on a photojournalism project. God used that time to rekindle my desire to do mission work and to combine it with my love for photography.

I traveled to Australia to do a Discipleship Training School in Brisbane in the fall of 2017 to do a DTS that was Art Focused. During that time, God spoke to me about coming back to Australia to staff two DTS schools and continue to pursue missions. I was hesitant at first, but felt so much peace in saying, "yes!" to God.

What do I do at YWAM? I am in full-time ministry; staffing the Discipleship Training School five days a week, leading a photography class two afternoons a week, leading local and overseas outreaches and through mentorship, helping young people to develop their knowledge of God while also growing and expanding their worldview through missions.

God has been so faithful to provide for me in the past and I have full faith that He will continue to do so and I want to invite you to take a part in it! As a missionary, I rely on God to provide for my needs but also on the network of people to support me both through prayer and finances.

Scripture says, "where your treasure is, there your heart will be also." Thanks for placing your heart with us in the mission field, as I genuinely believe that there will be souls in Heaven as a result of the part that you play in the ministry that I'm engaged in here in Brisbane. Because the grace of God through you, I can go further in sharing the gospel.

Send us an email if you have any questions: grettacoates@gmail.com.

All donations are tax deductible for USA citizens.
You will receive, via e-mail a tax receipt for each donation.

Thanks so much and may God bless you richly!