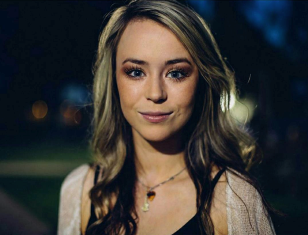 God has moved me from Portland, Oregon to Los Angeles, California to help bring revival to America. Read about my mission projects:
CR Movement
The heart of our non-profit CR Movement is to see Jesus represented to our nation in high schools, college campuses and America's inner cities. We believe God is strategically opening doors in these areas to impact our nation once again with the love of Jesus.
We've locked in several hundred college campuses around the nation for our Carry The Love tour to bring God's love, healing, freedom and the gospel. Our vision is to save the lost, revive the saved and train them all to share the message of Jesus.
As a recent Oregon State graduate, I am passionate about helping college students find community on their campuses. It makes a life changing difference!
Together 2016
I believe God is using the media to reach our nation with the message that Jesus Changes Everything. I am the social media community manager for a national campaign called Together 2016.
Together 2016 is a gathering of one million people at the National Mall in Washington D.C. on July 16th, 2016. It is the day our generation will come together around Jesus in unified prayer, worship and a call for catalytic change. The heart of this gathering is to see the nation unified for Jesus - all denominations, races, backgrounds and lifestyles.
Learn more at reset2016.com or watch a short video here.
How You Can Support
It's so fun to be a part of what is happening. Keep praying for this nation and for the college campuses that Jesus would revive the church and bring salvation to the lost!
Thank you so much for your financial support. I could not do this without you. We are a team in completing this service project for God's purpose.
I'd love to share more details with you! Feel free to contact me any time at 971-678-7472 or by email at hdented@gmail.com.