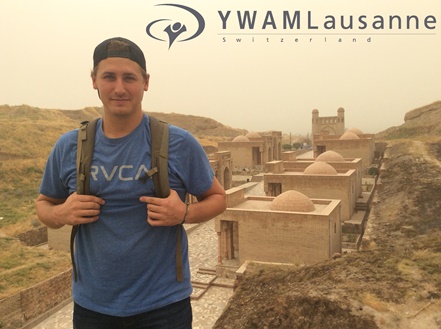 Jackson Vick
Hey there! I'm Jackson. I was born and raised in central Virginia where my family and many of my friends still live. My heart for missions was sparked when I was about 16 and since then, I have read, studied, and traveled my way into just that. I really love the Middle East and Central Asia and my desire is to see both Muslim and Jewish people accept Christ into their hearts.

God lead me here, to Lausanne Switzerland, in January of 2016 for my DTS and I loved it so much that I couldn't turn down the opportunity to join their team long term. Their ongoing work in the Middle East and the wonderful spirit that they put into everything they set their hands to is what made me want to stay, learn and partner with them. While I am here I will be involved with the DTS, various outreaches and get to be a part of the operations team. I hope that you will partner with me as I partner with the team here!

Blessings! And thank you for your support and prayers.