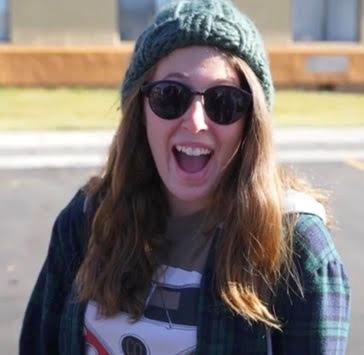 Jaqi Robson
Hi! My name is Jaqi Robson. I'm 21 years old and love Jesus, spontaneous adventures, and having fun. I'm from Indiana originally but have been living in Denver, Colorado for the past 12 years. I balance my time between working as a preschool teacher and getting a degree in Marketing and Communications at Metropolitan State University of Denver. Earlier this year God called me to pause my schooling and become a full-time missionary with an organization called Circuit Riders!
I've always had a passion for reaching people in my generation with the love of Jesus and Circuit Riders enables me to do that. I will strengthen my relationship with Jesus by doing a 3-month discipleship training school (a YWAM certified DTS) and then traveling around to American colleges and sharing the gospel.
I'm so excited to step away from distractions and dedicate these next few months to intentional time with the Lord and learning how to effectively evangelize and disciple college students. I really believe that my generation can take a stand against the hopelessness the world is facing and break the statistics that say that Jesus is losing in America. Millennials and Gen Z will come to Christ and can bring about the greatest revival the country has ever seen, if they just knew how and how God is!
But, I'll need your help to do this. During this intentional time with God I am solely focusing on Him, which means I won't be able to work. I've moved to Huntington Beach, California to complete this training out of faith that God will provide for me! Being a self-funded missionary is hard, especially when expenses of everyday life (like buying food or toothpaste) stack up so high, but I know that this is where God has called me to be and that He will provide! "And if God cares so wonderfully for wildflowers that are here today and thrown into the fire tomorrow, he will certainly care for you. Why do you have so little faith? "So, don't worry about these things, saying, 'What will we eat? What will we drink? What will we wear?' These things dominate the thoughts of unbelievers, but your heavenly Father already knows all your needs." Matthew 6:30-32 NLT
Thanks!

Jaqi