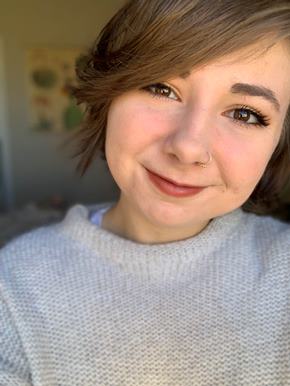 I have always known that the Lord had put a call to missions on my life, and am so grateful for the journey God has taken me on to show me who He really is, and what that calling truly looks like. In 2017-2018 I took a Discipleship Training School with YWAM, and our 2 Month Outreach was in Japan. Holy Spirit immediately began to reveal His heart to break through the spirit of hopelessness in Japan and bring true hope, joy, love, and life to the people. Upon arriving, it truly felt as though I was coming to a home I hadn't been to before. I knew that He was calling me back.

I will be working as a missionary through Global Mission Japan, living at their church in the city of Iwaki. My mission is to use the giftings as well as the fruit of the Spirit that the Lord has produced in my life to reach the lost through Love. I hope to impact both the Church in Japan and the lost with Holy Spirit inspired art, Intercession/Prayer walking, teaching, and relationship building. I believe God wants to transform lives through His great love, simple obedience to His voice, and the fruit of a life lived in deep friendship with Him.

I will be working in a Cafe Ministry to build relationships, serving in Sunday School, teaching English to evacuees of the Fukushima disaster, regularly prayer-walking the city, and doing prophetic art ministry.