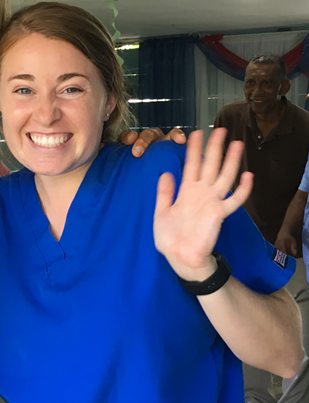 Kalee Smith
I will be moving to Jarabacoa, Dominican Republic to work with FIGHT Ministries (Freeing Individuals from the Grasp of Human Trafficking). I get to be a part of an awesome team as we open up a safe house that will serve as a home for girls that have been rescued from commercial sexual exploitation throughout the country.
The DR has the third fastest growing rate of human trafficking in the world, and there is currently not a safe house specifically designated for minors rescued from the sex industry. I am excited to be a part of creating a place for these girls to be safe, detox from addictions, go to school, receive intensive therapy, hear about the grace of Jesus, and begin to be girls again. We'll teach life skills, and help them to create a healthy new lifestyle and I'm SO DANG EXCITED to get to be a part of it!
My love for the Dominican Republic started in 2015 when I spent a summer studying abroad and doing research on sex trafficking in the country. Since then, the Lord has been growing my passion for trafficking survivors as well as the culture and people of the DR. I'm currently an ICU nurse in Dallas, TX and have experience working with trafficking survivors at a safe house in the area, so I'm pumped to blend my love for the Dominican Republic with my nursing career!
This is my dream job!