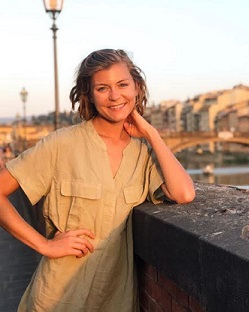 Kat Schwartzkopf
I am dedicated to saving the lost and reviving the saved. By being Christ's ambassador, I see it as my personal duty connect those who have chosen to seek refuge in the family of Jesus to community. My desire is to see every person supported and poured into so that they may continue on in the beautiful adventure of following Jesus. Gal. 5:1 (NLT) "So Christ has truly set us free. Now make sure that you stay free, and don't get tied up again in slavery to the law."
I am currently serving with the Circuit Riders at Huntington Beach California. We are a grass roots movement with a mission to see revival burn throughout the U.S. and the globe on university campus'. My role here at Huntington Beach is to help plan out our university tours in the spring, as well as Co-leading a house of Circuit Rider Students while they undergo training to prepare for our National/International Tours in the spring.
Will you partner with me as I step out in faith to spread the amazing news of the Gospel? Funds will provide a way for lodging, tour and project travel fees, food, materials, clothing, and blessing. Thank you for your endless prayer and generous support! For Christ and his Kingdom!
For Christ and his Kingdom!
Kat