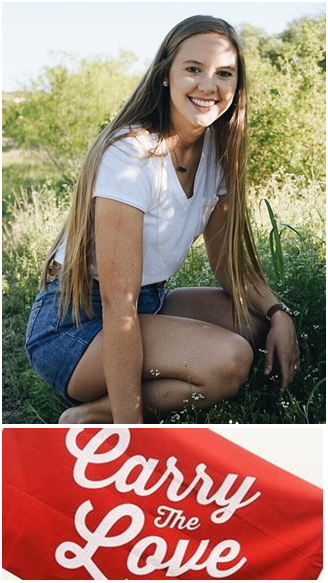 Kenzie Gaskill
Hello!! My name is Kenzie!
I just recently graduated from Texas State University and was expecting to go into Public Relations after college but the Lord had a different plan for me. God has really showed His goodness to me this past year which is how I was led to have a heart for this generation that is crying out for love and hoping to find that through things that will not truly satisfy their longing hearts. My heart is that these young people would know that the love of Jesus will change their life in such mighty ways!! I have had missions on my heart for a few years but never really knew what that would turn out to be for me. It's something I've prayed for that God would show me where He wants me and how He can use me.
Circuit Riders came to my school in February 2019 and hosted Carry the Love which is a two-day event on campuses around the US: day one being the primary gathering where the gospel message is shared and worship is held, day two being a day meant for evangelism and equipping students to keep the movement of God that was birthed alive and active!As they explained who they are and their hungry heart for this generation to know Jesus, my heart was so stirred to the point of tears and that was when I knew I wanted to be a part of this movement.
I will be in training for 3 months in Huntington Beach, CA and then in the Spring we will begin the Carry the Love tour all over the US for 4 months! I will need funds for food, travel, car payment, etc. So, being a full-time missionary, my only income will come from donations and monthly partners so I would LOVE if you would partner with me and and sow into what the Lord is doing for this generation!

I believe with ALL my heart that God is only getting started with this generation to change this world with His love.
If you have any questions about Carry the Love head to carrythelove.com or email me at kenziegaskill@gmail.com!
Thank you everyone in advance for your love and support as I embark on this new journey!

Kenzie