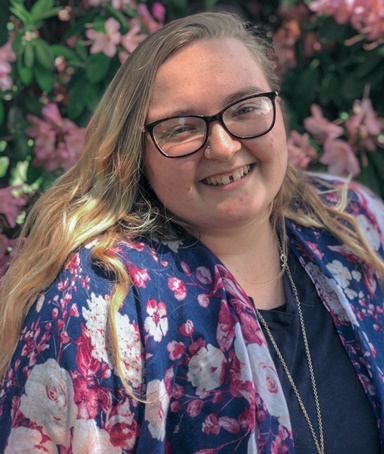 Laura Guiste
Hi! My name is Laura Guiste, I'm 21, and I am a part of Youth With A Mission. At YWAM, our focus is to know God and make Him known. For the past 3 years, I've been a "ywamer", serving and going deeper in my relationship with the Lord in order to bring people to the places I've been with God.
This past September, the Lord gave me an opportunity to serve and do more schooling at the YWAM base in Kona, Hawaii. I have been a part of the Foundations for Revival and Reformation School where for the first 3 months I was able to serve as staff in the Bible quarter. During this time, I tutored 3 girls in the Bible and led a small group of 8 in reading and discussing the Bible as we read from Genesis to Revelation. Then, from January to July of 2020, I get to jump from staff to student and learn about Biblical Worldview (how God sees the world) and Communication (how to show God's Word to God's world). I am so excited for the process of this schooling and what the Lord will teach me through it.
YWAM value number 16 is practice dependence on God for finances. Everything I do unto the Lord, through YWAM, is solely dependent on Him warming people's hearts and giving them the vision of the impact He's called me to make. God loves partnering with His creation.
If the Lord has put it on your heart to give towards my life furthering the Kingdom, I so greatly appreciate it.
If you have any questions or would like to know more details, feel free to email me at lauracrossingoceansforlove@gmail.com.
Laura