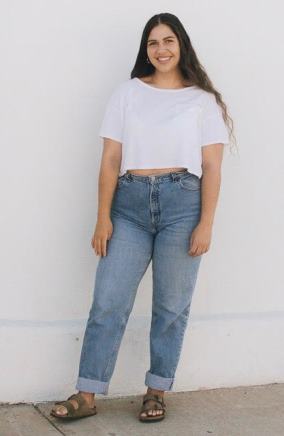 Libby Navarro
My name is Libby Navarro and I will be moving to Huntington Beach, California this October to be a part of Circuit Riders movement and Carry the love tour. Here I will be equipped and trained to go to universities to share God's love and bring revival all across America!
Ever since I was in Middle school I knew God was calling me to more and to be a part of missions, but I never really knew what that looked like for my life. Just recently I had the opportunity to go to Kona, Hawaii to attend 21 project (leadership training school) which is where God showed me where he was calling me to next in my life. God has brought so much clarity that in this season of my life he wants me to grow in community and is calling me to be a laborer for him. "The harvest is plentiful, but the laborers are few"
It is my honor and joy to obey God and say yes to this calling he has placed in me. I will be stepping into full time missions for the next year with the goal of making God known and growing in a more intimate relationship with him. The harvest is so ripe right now and I feel God growing me and calling me out of my comfort zone more than ever right now. God placed in me a burning desire and I know it's only going to spread from here. This has been a big leap for me, but my faith has increased tremendously since I gave God my yes.

As I step into this new season it is teaching me to rely on God fully, in every circumstance, and I am reminded daily that what is impossible for me is possible for him. I am inviting you to partner with me financially and through prayer. Any amount God puts on your heart, I greatly appreciate and goes further than you know. I am looking for one time donations as well as monthly. Thank you for not only investing in me, but the kingdom of God as well.
If you have any questions please feel free to email me at libbymnavarro@gmail.com.
Libby