---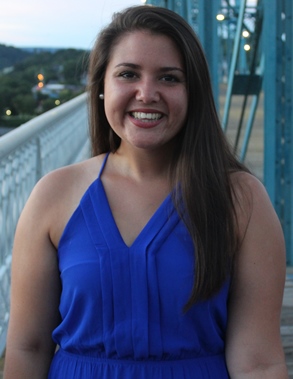 Sarah Chatterton
As many of you know, I have spent the last 5 years of my life have been spent at Lee University. These years have been impactful in many ways - but most prominently by being overcome with a desire to simply know God, and wanting the world to know this same love of God that is actually able to transform our world.
While I was given many opportunities upon graduation this past May, I was willing to go anywhere, wanting only to be part of how God is moving. Over the past few years, I have seen God's love being poured out on college campuses, whether that be my own campus or campuses I was visiting. I have been blown away by seeing a desire of students to know this same love, freedom, fullness, and joy. I believe college campuses are hungry and that this generation is awakening to see who Jesus really is. After much prayer, thought, and guidance from others, I officially have made the decision to move to the Los Angeles area to join the Circuit Riders!
Circuit Riders is a non-profit organization, empowered by YWAM, that exists to reach our generation with Jesus' love and catalyze change in our world. CR operates in many different capacities, empowering student leaders and ministries on college campuses, hosting national university tours and discipleship training schools, mobilizing outreaches in the city and the nations, and much more.
Due to the full-time nature of this ministry, I'm only able to do all of this with the help of the generosity of others. As a member of Circuit Riders, I will be looking to raise monthly support in order to cover costs of living and to make this mission possible.
I'd love to keep you updated on what's going on, feel free to send me a text (717) 715-4491 or email schatt00@leeu.edu!
For more information about Circuit Riders, check out www.crmovement.com.