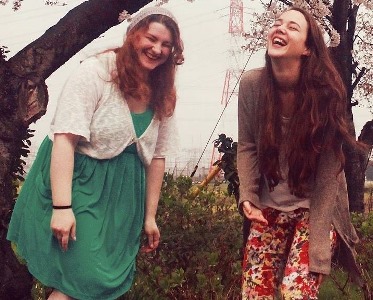 Sharayah Burch
Hi! My name is Sharayah Renee' Burch and I am a missionary with YWAM Tokyo!

I did my Discipleship Training School with YWAM Tokyo in 2010 and from the moment I stepped off the plane I knew I had come home. I had always had an interest and draw to Japan and, during my Discipleship School, the Lord even more so opened my eyes and my heart to His love and desire for the Japanese and for my long term calling to Japan!

I rejoined YWAM Tokyo as a staff at the start of 2011 and have been there for the past 6 years. My heart is to see the Japanese reconciled to their heavenly father and to lavish love upon each person I meet, that they may see the heart of the one who created them and give their lives to Him!

My vision is to help the youth of this nation radically pursue God, deeply and intimately, and to see them branch out and share their fire with all whom they encounter! I want to create a place for college students where they can go to rest, be encouraged, ministered to, and feel welcomed and loved! I want to reach out to the families in Japan and show them, both mother and father, that they are loved and not alone, that their children are precious and a blessing, and that their family is never a burden, but a joy!

I also want to see more reconciliation between Japan and Korea and am planning to begin vision trips to Korea with this in mind from next year!

I am conversational level in my Japanese but am studying to develop it more to fluency. I have also begun studying Korean and Japanese sign language.

I feel that Japan is a lifetime calling for me as a missionary! I am excited for what the Lord has been doing and what He is beginning to do in this land and its people! Yay! God is good!