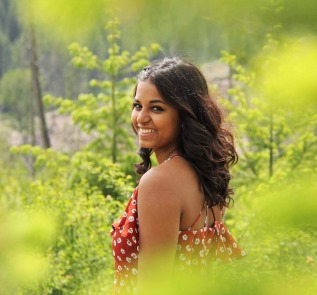 My name is Shivani Bell and I am a missionary through YWAM Kona in Hawaii. I did my DTS in September 2017, and after seeing the change it made in my life, I knew the Lord was calling me to long term missions and to make a change for him in this nation. I have always had a desire to serve people, and being a missionary is the best way to do just that. The Lord revealed himself to me in such incredible ways during my DTS that I never want to go back to "normal living".

I went to Nepal for my outreach and it shook my world. There are so many unreached people groups and the call of God is on my life to reach them. People need to know that God loves them and that today could be there day of salvation. I want to be his hands and feet for the rest of my life and knowing that this is just the beginning of an incredible life with Jesus is mind-blowing. I am so excited to continue to live out in the yes, I said to Jesus at the beginning of my DTS.

Currently, I am staffing a DTS in Kona, Hawaii. I want to learn how to serve others better around me and become the best leader that I can be. Being a leader is more than just having people follow you and do what you say. It's about leading by example and serving alongside others. I want to learn how to serve others in a way that shows the father's love and makes me into a leader that others see as humble and bold. God has been taking me on a wild adventure in every season he asks me to step out in. I will soon be leading a team to the Philippines in December where we will be doing a lot of work with Muslims, high school students, and slum ministry. We will also be doing street evangelism and red light ministry. I am so expectant for this next season and for what the future holds.