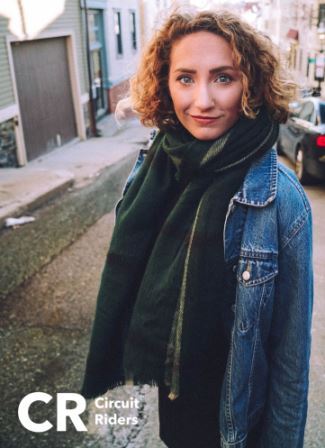 I'm currently part of a missions organization called Circuit Riders. We aim to do 3 things: save the lost, revive the saved, and train them all. We believe that every Christian has the duty and privilege to preach the gospel to all people!

There are three areas that I take part in to actively walk out our mission statement.
Carry The Love


Every year, we travel to colleges and universities all across the US to save the lost, revive the saved, and train them all. Our tour is designed to do 3 things:

Worship night: catalyze young adults to preach the gospel (REVIVE THE SAVED)
Follow up: offer students free discipleship material and individual prayer (TRAIN THEM)
Evangelism: host an evangelistic outreach on the campus (SAVE THE LOST)

We specifically target salvation, but we also aim to make students aware of the need for long term, full time missionaries. We make bold calls for salvation and missions at every school.

CR Music


We believe that God is releasing a sound of missions through music! I'm part of the CR Music collective as a worship leader and songwriter. We spend much time writing, arranging, and producing songs that are designed to catalyze listeners into a deeper relationship with God and out of their comfort zones!




Training Schools




21 Project is a 3 week training school we hold every summer. It's designed to train young adults in how to effectively use their gifts (music, media, messaging, missions).
CR Experience is a 6 month fall training school based in Huntington Beach, CA. As a YWAM accredited DTS, we aim to train students for 3 months in a lecture phase. Then, all students join us for a 3 month outreach during our Carry the Love tour. Students leave CR Experience with real, hands on experiences on how to live in community, shift culture, live as missionaries, etc.
Through all of these projects, we live a lifestyle of sacrifice, prayer, and unity to see God's word fulfilled. We need everyone on deck to see God's promises come to pass. One way to invest in what God is doing in America is to support financially. There are people all over America who are laying down their lives for this movement. We can't do it without you.