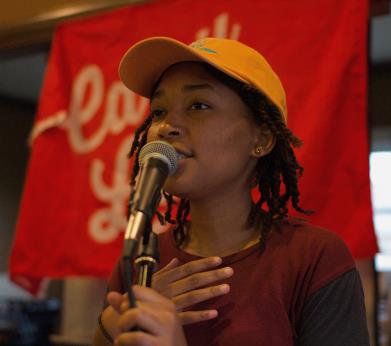 Tyesha Simpson
Hi, my name is Tyesha Simpson and in March of 2017 the Lord opened the door for me to join the first ever Carry The Love: HBCU tour under The Circuit Riders. Being there, He showed me how He is not just represented by one people but all people and how important it is to develop a diverse missions movement around the world. Rev. 7:9 says, "After this I looked, and there before me was a great multitude that no one could count, from every nation, tribe, people and language, standing before the throne and before the Lamb." My heart longs to see the love of Christ work through all of His children by joining together in saying yes to His calling over our lives. Saying yes starts here for me with joining the Circuit Riders this Fall.
Circuit Riders & The One Love Initiative:
We are a grassroots movement of young people who are carrying the love of Jesus. We are a national family of activists and creatives who are obsessed with reaching our generation with Jesus' love and catalyzing change.
For questions feel free to email me:
TyeChaunte@gmail.com