To support the Re-envisioning of
St. Joseph Hill Academy's Gerardi Athletic Fields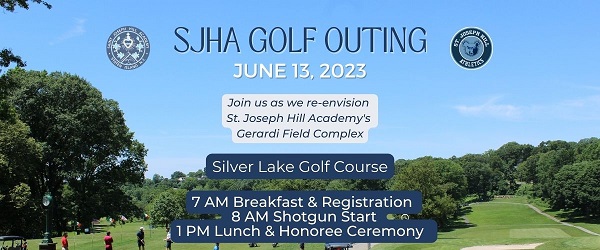 SJHA has begun to re-invent and re-imagine the Gerardi Athletic Complex with critically needed upgrades and improvements. We want to ensure that it remains in the best condition for our students who utilize it on a daily basis year-round for Physical Education classes and student clubs and activities.
The redesign of this complex will include the installation of a regulation-size basketball court, turf base and so much more!
If you are unable to attend, we hope you consider donating
to Gerardi Field at a level meaningful to you.

Register By Thursday, June 1, 2023

All registered golfers will receive a free commemorative polo shirt and gift bag!
---