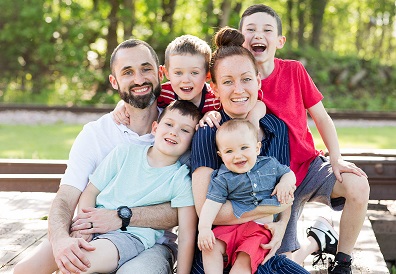 Greg Hildebrandt
In a calculated yet unorthodox leap of faith, Greg has accepted a calling to pastor men rebuilding their lives through the ministry of FreedomWorks in North Minneapolis.
FreedomWorks exists primarily to see former offenders reentering society from incarceration be reconciled to God, family, and community. Our ministry provides men with opportunities for housing, discipleship, and a path forward into independent living. We believe Christ is able to transform ex-offenders into courageous peacemakers, former criminals into upstanding citizens, and absent fathers into loving dads.
Join the Hildebrandts as they are believing that God has plans to raise up many "Peters and Johns" to do extraordinary things...because they walk with the Extraordinary One.
"Now when they saw the boldness of Peter and John, and perceived that they were uneducated, common men, they were astonished. And they recognized that they had been with Jesus." -- Acts 4:13
Thank you for considering partnering with us!
You may also give by check, if you like. Please make checks payable to "EquipNet" and make sure you include my account Equip3414 in the memo line on the face of your check.
Please mail to: EquipNet, P.O. Box 860 Alamo, CA 94507