---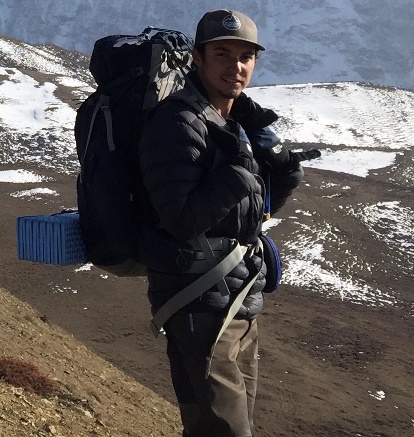 AJ Trujillo
Hello,

My name is AJ. I am a full time missionary with Youth With A Mission (YWAM) and I am working with a ministry called Respect The Corners (RTC).

The four corners we live by, and are represented in the name "Respect The Corners", are character traits that Jesus lived out and never deviated from. We live to uphold faith, family, integrity and extravagant love and must live by these both inside and outside the gym.

RTC exists to raise up God fearing men and women who are passionate about fitness and want to see people come to know Jesus Christ through this avenue. We also use our fitness and physical capabilities to trek bibles into remote areas of the world. Currently RTC is committed to seeing bible poverty ended in the Himalayas. We are regularly training and sending coaches and teams to trek bibles into unreached villages that can only be reached by those who are physically capable.

Going off of that, RTC's mission is to train coaches, reach the lost and fulfill the great commission. Coaches are trained and launched into the realm of sports and fitness all around the globe. Currently, I myself am training as a coach and will be sent out. Until then I am staffing RTC at the YWAM Kona base in Kona, HI. I serve by coaching classes on base and connecting with students and walking with them as they come to do a Discipleship Training School (DTS). I also participate in RTC's involvement in the CrossFit community on the island. We serve at local competitions and host competitions ourselves where we have awesome opportunities to connect with people in the community and build relationships with them, where they become exposed to the love of Christ and the gospel through us.

Being a full time missionary is my full time job and my income is primarily from support (I understand that I have a part to play in it as well, so accept any form of work that I can according to my availability).The roll of a Supporter is no small roll at all! you are part of what God is doing in the world- the great commission! with that being said, I am trying to raise $2,500 a month to cover the cost of living and any costs that come with this job. Would you pray about partnering with me by giving financially each month? Feel free to reach out at any point. I would love to talk with your personally about my heart and vision behind this.