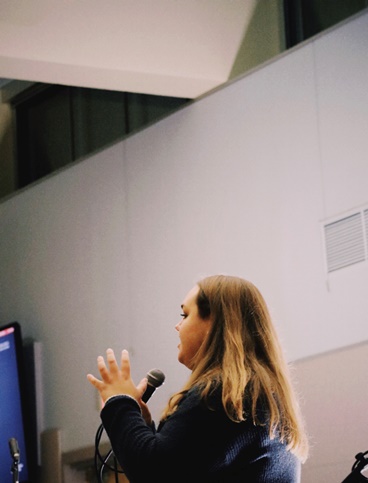 Abigail Tarpley
Hi there, my name is Abigail Tarpley! Thank you so much for partnering with me on this journey!
I have been a full time missionary with YWAM for a little over 5 years now. When I was 18, God radically saved my life from the world and I gave my life to Him as His missionary.
The last 4 years I have been fully involved in Circuit Riders as full time staff. We are focused on our generation specifically on college campuses in the USA, Europe, and now Africa. I have been leading various teams, seeing the lost saved, the saved trained, set free and seeing real-deal culture shift on college campuses. I am also a part of a full time leadership team for tent and field gatherings, we are preparing for many field gatherings all over the world - a meeting place for the lost, the saved, every generation to come and meet God personally. And last but not least, I am fully committed to what we are pioneering in Africa. I was asked to be a part of a leadership team to bring practical training and gospel message in Kenya, to train college students just like we do in America. The first trip is in April 2020.
I am very expectant for the things that are to come. Let's see together, the way prepared for Jesus to come back to His Bride, her fully prepared, sober and awake, made whole and longing to see Him face to face!
Again, thank you for partnering with my ministry, I am looking forward to seeing how The Lord blesses you on this journey as well through your partnership with this. :)

God bless! - Abigail
Abigail Tarpley
421 8th Street
Huntington Beach, CA 92648
Circuit Riders | Carry The Love 2020 | The Send | Brave Love Women Ministries | YWAM | 21 Project Training