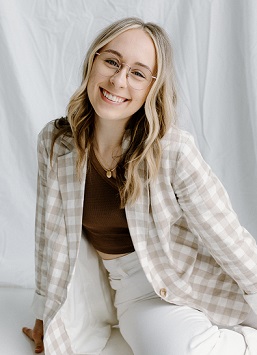 Adrianne Nolt
Hi! I am Adrianne Nolt, a full-time missionary with YWAM (Youth With A Mission) in Lancaster Pennsylvania.
This Spring (April-August), I will be helping to pioneer initiatives at YWAM Lancaster that they feel called to build through an internship. Those initiatives are Mobile Teams (USA missions), Frontier Missions (Overseas missions), and HLC (Homeschool Learning Center). The internship will include lots of time in prayer, learning, and then taking action. We will be dreaming, creating, living, and partnering with Jesus! YWAM Lancaster is a discipleship community catalyzing a movement of Jesus followers to fulfill The Great Commission. We desire to see lives transformed, nations impacted, and eternity shifted! We value the presence of God, the work of the Holy Spirit, unity of believers, and carrying the bold Gospel message.
We believe the missions movement of Lancaster County has only just begun, and we seek to partner with God in training the extraordinary men and women in this region for a lifestyle of missions. My heart, personally, burns for the youth in the region of Lancaster and all across America! In 2019, Jesus changed my life forever and all I want to see is others experience the same thing.
I believe God has called me to disciple and be a voice to my generation and the generations to come, equipping them for the purposes of God. My desire is to partner with the Lord and see The Great Commission fulfilled in my lifetime. Jesus is worthy of it all and nothing else matters more than King Jesus!
My goal is to raise $3,000 in monthly support (from at least April to August) which will cover rent, food, gas, and other living expenses.
If you feel led to sow into what the Lord is doing in the region of Lancaster PA and in the nations, please prayerfully consider partnering with me. May every generation be transformed and activated by Jesus to bring His Kingdom come!
Blessings, Adrianne
You may also give by check, if you like. Please make checks payable to "EquipNet" and make sure you include my account Equip3756 in the Memo Section on the face of your check.
Please mail to: EquipNet, P.O. Box 860 Alamo, CA 94507